Snippet Sunday: A Room in Blake's Folly
04
Feb
2023
Just the usual (strange) conversation between spider fanatic Lucy Barnes and veterinarian Lance Potter...

It was a grim evening of icy rain and violent wind, but here inside the shop, with its soft lamplight, deep shadows, and velvety fabrics, life was cozy. Hearing the door open, Lucy looked up from her book. Saw Lance come in, stamp his shoes on the welcome mat.
"She's not here," Lucy said before he'd even asked. Just so he didn't make himself too comfortable before being disappointed.
"I can see that.
"Right."
"And if the 'she' you're referring to is Rose, I wasn't looking for her."
"Oh. Well, if you're looking for Jonah and the others, everyone's meeting up over at the Mizpah tonight. Some sort of powwow."
"Sounds interesting, but I wasn't looking for them either."
"Then, let me guess. You're here hoping to find just the right vintage dress because you want to change your style. Go in for something soft, silky, with a little swing to the skirt."
Chuckling, he shrugged off his wet coat, hung it on the antique coat rack near the door. "As tempting as that sounds, I'll check into it another time. Tonight, the reason I'm here is to see you."
"Me?" She stared at him, lost for words. But not for long. She never did know how to keep her wise-ass mouth shut. "A real glutton for punishment, aren't you."
"Obviously." He sat down on the chair opposite hers.
"Okay, Bud. Out with it. Why me?"
"For your conversational skills."
"Give me a break." She felt strangely flattered. Not that she'd let him know.
"I'm serious. Talk to me. I've been taking care of sick animals all day long, inspecting herds of cattle, refusing to cheat on blood tests, arguing with a dishonest rancher, and fighting the weather. I decided that the best, most enjoyable antidote to a rough day like that would be to come see you."
"And that's because?" Damn. He even looked like he meant it.
"Because you make me laugh."
"I'm the local clown?"
"No, Brunhilde. Because you're interesting and totally irreverent. And because conversation with you never goes the way anyone expects it to."
"Oh." She stared at him.
"Don't tell me you're lost for words."
"I am, actually."
"Impossible."
"Almost impossible, I'll give you that."
"Where are your dogs, by the way? I know you have three of them."
"I bring them to Alice's when I work here. As you've seen, they're shaggy. Very shaggy. They shed so much that all the dresses in this place would look like fur coats if I allowed them in."
"That would please customers."
"Depends on how kinky they are."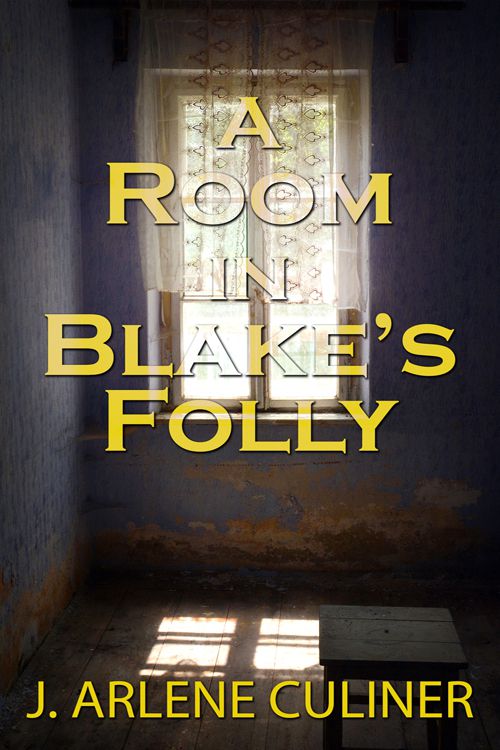 If only the walls could speak…
In one hundred and fifty years, Blake's Folly, a silver boomtown notorious for its brothels,
scarlet ladies, silver barons, speakeasies, and divorce ranches, has become a semi-ghost town.
Although the old Mizpah Saloon is still in business, its upper floor is sheathed in dust. But in a
room at a long corridor's end, an adventurer, a beautiful dance girl, and a rejected wife were once caught in a love triangle, and their secret has touched three generations.
https://books2read.com/BlakesFollyRomance
https://linktr.ee/j.arleneculiner