Food for Love: Guest Author Alice Renaud
04
Jan
2023

A tasty and original vegetarian salad, and an excerpt from my short story Blood of the Ocean, in the exciting and deliciously dark romance anthology Dark Desire, by BVS.
Hi, J. Arlene! Thank you so much for hosting me today.
I'm not the world's greatest cook, in spite of being French, so I love salads, which are easier to prepare than a roast dinner! I came across this unusual and very tasty recipe on the BBC Good Food website. Why is it very appropriate for my story? Because my story, Blood of the Ocean, in the Dark Desire anthology, features a vampire! As we all know, vampires love blood… I don't, though (I'm not a fan of black pudding or blood sausages). However, the only blood in this recipe comes from oranges, one of my favourite fruits!
When my publisher first mentioned a dark romance anthology, I wasn't sure I'd be able to contribute a story. My paranormal romance tales about shifter mermaids and mermen, or time travelling witches, are usually more sunny than dark. Then my publisher mentioned vampires, and my ears pricked up! Who doesn't like a vampire? They're sexy, powerful, and deliciously dark. Teamed up with a renegade shifter mermaid, my hero Victor is a swoon-worthy protagonist for a tale of forbidden love in the magical recesses of London.
💟💟💟
Blood Orange, mozzarella, and rocket salad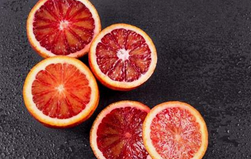 Ingredients
3 blood (or normal) oranges
2 x 125g balls of mozzarella, the best you can afford (or burrata, if you can get it), torn
2 big handfuls of rocket
½ red onion, thinly sliced
crusty bread, to serve (optional)
For the dressing
3 tbsp olive oil
3 tbsp red wine vinegar
2 tsp caster sugar
2 tsp wholegrain mustard
1 tsp mustard seed (black or brown)
1 tsp poppy seed
Method
STEP 1
Finely zest 1 of the oranges and mix with the dressing ingredients and some seasoning.
STEP 2
Cut the peel from the top and bottom of each orange, then sit each flat on a board. Using a small knife, cut away the peel and pith from each orange, working in downward strokes all the way around. Thinly slice the oranges and scatter over a platter with the mozzarella, rocket, and onion.
STEP 3
Drizzle the dressing over the salad and eat with crusty bread, if you like. Et voila!
💟💟💟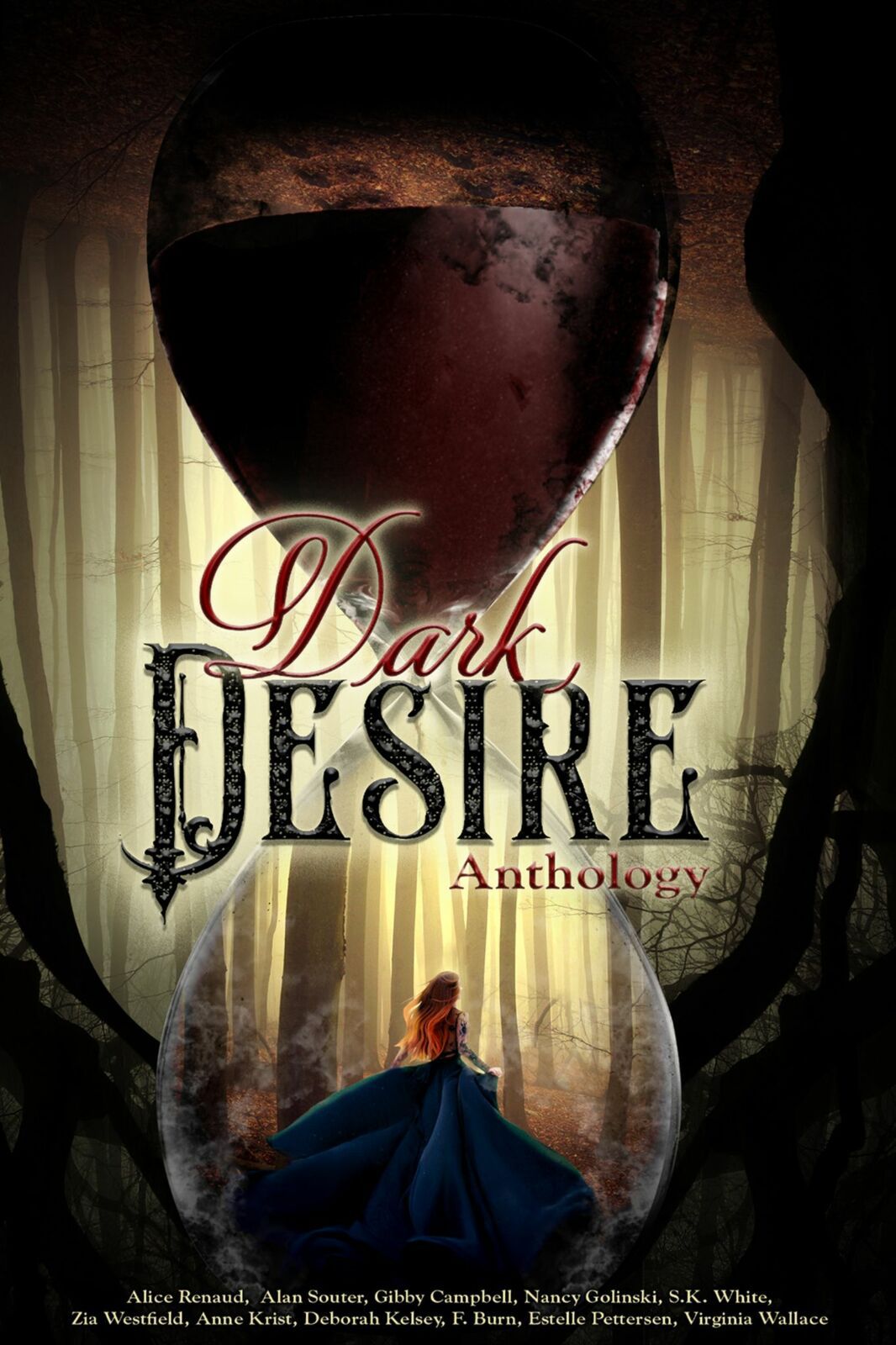 Blurb for Dark Desire
Dark Desire showcases twelve stories where the authors delve into the dark corners of their imaginations, probing into dark themes, creating strange new worlds, and inventing larger-than-life characters. These stories are unafraid of taking the genre of romance to a darker, deeper level.
Blurb for Blood of the Ocean
A shifter mermaid is forced to team up with a vampire to steal a magical weapon, but can she resist his lethal charm?
Short Excerpt
The most handsome man that Arian had ever seen stepped onto the deck.
He was so good-looking that for a moment she forgot all about the job, Bert, and even the suitcase of cash at her feet. She was lost in the perfect planes of his face… the glossy waves of his black hair… the diamond-hard light in his dark eyes. Her gaze travelled lower, taking in his broad shoulders in the tailored black suit, his narrow waist, and long, lean legs.
"Arian, this is Victor. Your partner in crime. Victor, this is Arian, a mermaid from the Morvann Islands, as you can tell."
Bert's voice broke the spell, and she dragged her eyes back to the man's face. He smiled, revealing teeth even longer and sharper than hers.
Shock and fear hit her in the stomach like a tidal wave. She opened her mouth to scream, then found that her emotions had swallowed up her voice. She gulped air to steady herself, then hissed at Bert like a furious cat. "You are kidding me! You want me to team up with a vampire?"
💟💟💟
Buy Link
https://books2read.com/u/mBzD1D
Author Bio
Alice lives in London, UK, with her husband and son. By day she's a compliance manager for a pharmaceutical company. By night she writes fantasy romance about shape-shifting mermen, water monsters, and time-traveling witches. Her Sea of Love fantasy romance series is inspired by the landscapes and legends of Brittany and Wales. Both the series and the third book, Mermaids Marry in Green, won their categories in the Paranormal Romance Guild Reviewer's Choice Award 2020. Alice has also contributed short stories for the BVS anthologies "Mystic Desire," "Desire Me Again," "Cowboy Desire," "Rainbow Desire," and "Dark Desire". Alice loves reading and writing stories, and sharing them with anyone who's interested!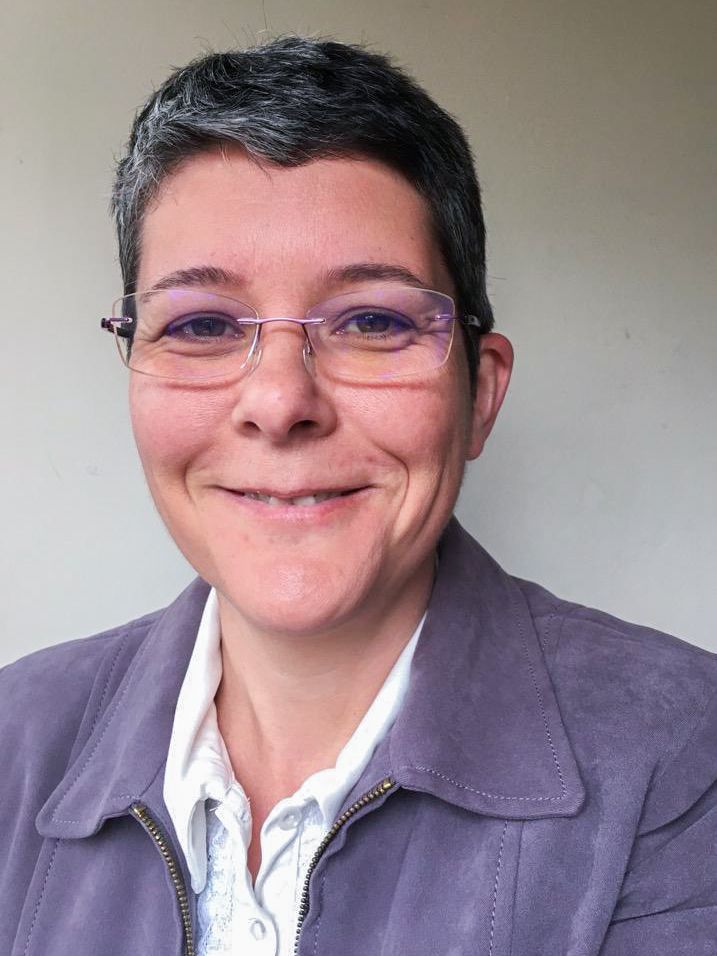 Twitter https://twitter.com/alicerauthor
Facebook https://www.facebook.com/alice.renaud.756
Goodreads https://www.goodreads.com/author/show/18670218.Alice_Renaud
BookBub https://www.bookbub.com/profile/alice-renaud
Amazon https://www.amazon.com/Alice-Renaud/e/B07L52P17B
Get to know Alice Renaud and the other BVS authors better by signing up for the BVS email newsletter https://blackvelvetseductions.com/?page_id=2472