Guest Author Lisabet Sarai
01
Jun
2022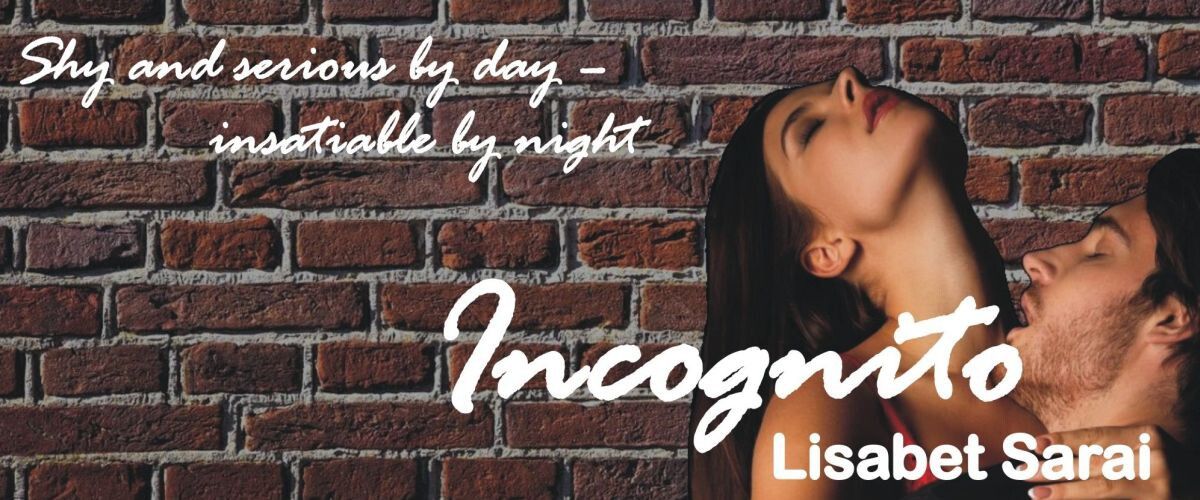 Incognito: Secret Lives, Forbidden Loves

No Pigeonholes
by Lisabet Sarai
I've never been good at following genre rules. Partly this is because I hate reading, or writing, predictable stories. Partly, I suppose, I'm just plain contrary. I want to follow my inspiration, without worrying too much about branding or pigeonholes.

Quite a few of my books defy easy categorization. My latest release, however, is an extreme case. Incognito is now in its fourth edition, but it was only the second novel I ever wrote. Back when the first edition came out in 2002, I was new to publishing and had no idea at all about romance tropes. Furthermore, the original publisher focused on erotica. Hence the book is five flames plus, with intense and varied sexual activities in every chapter.

On the other hand, for me, love and sex go hand in hand (though not necessarily love and monogamy). At its heart, this is a novel about love. Betrayed by her first lover, the heroine Miranda bears terrible emotional scars. When someone whom she likes as a person makes any sort of sexual overture, she freezes and can't respond. The primary plot thread follows her journey to a loving relationship with her sexually adventurous colleague Mark, as she gradually learns that trust and lust are not antithetical. Incognito includes tender scenes side by side with the raw sex and has many of the classic hallmarks of a romance, including a proposal, a wedding, and a honeymoon.

Is Incognito erotica, then? Or romance? It doesn't strictly fit the criteria for either. But never mind. If you're open-minded about sex and you crave happily ever afters, you'll probably enjoy it.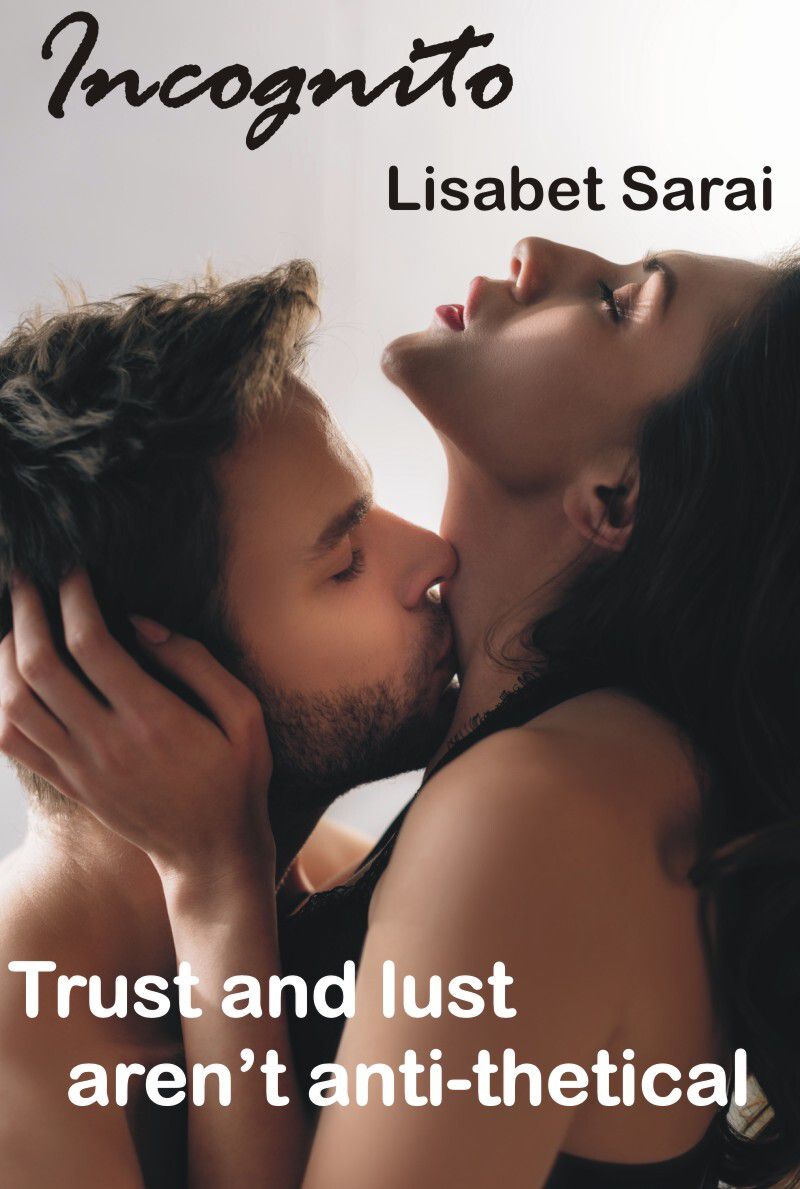 Shy and serious by day—insatiable by night

Blurb

During the day, Miranda Cahill works diligently on her doctoral thesis. At night, she has sex with strangers. Public coupling, multiple partners, age play, spankings, bondage, lesbian lust—each salacious adventure exposes new dimensions of her depravity. Her secret life explodes when she realizes her masked partner at a kink club and the charismatic colleague courting her are in fact the same man.

Dickens scholar Mark Anderson seems like an affable, uncomplicated Midwesterner, but he has hidden depths, myriad talents, and an unlimited appetite for erotic variety. With Mark as her guide, Miranda comes to accept the intricacy of her own desires, as well as to trust her heart.

Reader Advisory: This novel is an erotic romance featuring a committed relationship and culminating in a wedding. Nevertheless, the main characters participate in a wide range of taboo sexual activities, both together and separately.

About Lisabet

Lisabet Sarai became addicted to words at an early age. She began reading when she was four. She wrote her first story at five years old and her first poem at seven. Since then, she has written plays, tutorials, scholarly articles, marketing brochures, software specifications, self-help books, press releases, a five-hundred-page dissertation, and lots of erotica and erotic romance – over one hundred titles, and counting, in nearly every sub-genre—paranormal, sci-fi, ménage, BDSM, GLBT, and more. Regardless of the genre, every one of her stories illustrates her motto: Imagination is the ultimate aphrodisiac.

Incognito New Release Giveaway

Win a $10 bookstore GC or free books in my INCOGNITO giveaway. The contest runs from June 1 to June 15.

To enter, do any or all of the following. (Each action is one entry.)

To Join my VIP email list: https://btn.ymlp.com/xgjjhmhugmgh
To Follow me on BookBub: https://www.bookbub.com/authors/lisabet-sarai
To Email me, telling me what book of mine you'd like to read: contest@lisabetsarai.com

On June 16th, I will randomly select one grand-prize winner who'll get a $10 gift certificate, plus two runner-ups who can choose any ebook from my indie backlist.

Reviews

"…brings a fabulous level of intensity and sensuality to the reader." ~ Dawnie, Fallen Angels Reviews (5 Angels)

"Sarai skillfully combines the present-day storyline with some tantalizing Victorian history. This book is well researched, erudite, well-plotted, and very sexy. Highly recommended." ~ Emma K., Amazon (5 stars)

"Truly a buffet of pleasures, with something for everyone. There's the enjoyment of piecing together the mirroring, multi-layered narratives. Historical and literary echoes provide extra spice for the careful reader—in particular Shakespeare fans might enjoy the parallels to Miranda in The Tempest—all sweetened with abundant humor and clever feminist twists. Always you'll find masterful prose in sizzling erotic scenes that offer flavors to please any palate. And last but not least, the novel will change your view of the world in surprising ways." Donna George Story, Erotica Readers and Writers Association.

Buy Links

Kinky Literature: https://www.kinkyliterature.com/book/362-incognito-secret-lives-forbidden-loves
Amazon US: https://www.amazon.com/dp/B0B1N7CTMQ
Amazon UK: https://www.amazon.co.uk/dp/B0B1N7CTMQ
Barnes & Noble: https://www.barnesandnoble.com/s/2940165857058
Smashwords: https://www.smashwords.com/books/view/1147874
Kobo: https://www.kobo.com/us/en/ebook/incognito-secret-lives-forbidden-loves
Goodreads: https://www.goodreads.com/book/show/61138791-incognito

You'll find information and excerpts from all of Lisabet's books on her website (http://www.lisabetsarai.com/books.html), along with more than fifty free stories and lots more. At her blog Beyond Romance (http://lisabetsarai.blogspot.com), she shares her philosophy and her news and hosts lots of other great authors. She's also on Goodreads, Pinterest, and Twitter. Join her VIP email list here: https://btn.ymlp.com/xgjjhmhugmgh