Book Reader Magazine Author Interview
27
Nov
2019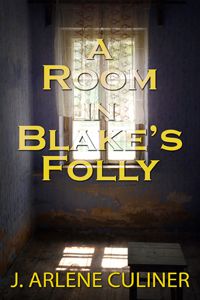 Featured Interview With J. Arlene Culiner
Tell us a little about yourself. Where were you raised? Where do you live now?
I was born in New York and raised in Canada, but I left North America a long time ago, determined to have a life of adventure and discovery, not one of security and comfort – although those things can be appealing during life's more uncomfortable moments.
I've since crossed much of Europe on foot, traveled, by bus, train, car, or truck throughout North and Central America, Europe, and the Sahara. I've lived in unique places — in a Hungarian mud house, a Bavarian castle, a Turkish cave-dwelling, on a Dutch canal, and in a lonely, very haunted stone house on the English moors. Presently, my French partner and I live in a 400-year-old former inn in a small French village.
My sort of lifestyle means staying flexible and taking up any sort of work that presents itself: belly dancer, fortune teller, translator, fashion model, storyteller, b-girl, radio broadcaster, actress, social critical artist, photographer, and writer.
I've discovered forgotten communities, met strange characters, had some very odd conversations, and I incorporate all the information into my books. So far, I've had five romances published and, as Jill Culiner, two mysteries and two narrative non-fiction books. I also narrate audiobooks, and I have a podcast — Life in a Small French village — that can be heard here: https://soundcloud.com/j-arlene-culiner
At what age did you realize your fascination with books? When did you start writing?
From elementary school and all the way through high school, instead of doing homework, paying attention to the teacher, and participating in class, I passed the time dreaming, drawing, and writing stories. Needless to say, I was always the class dud — perhaps even the worst student in the entire school. I once received an astonishing minus 4 out of 100 on a report card. To this day, I wonder how the (math) teacher arrived at that number.
Who are your favorite authors to read? What is your favorite genre to read? Who Inspires you in your writings?
Any genre is fine with me. I love many authors; many have influenced me, and it's impossible to name them all. I suppose I could just say (to be brief) that at the moment I particularly enjoy Linda Grant, W.G. Sebald, Alan Hollinghurst, Robert D. Kaplan, Charles King. I love the way they use language and images; I love the worlds they take me to.
Tell us a little about your latest book?
In 2022, Blake's Folly is a semi-ghost town in Nevada, a backwoods community of abandoned clapboard shacks, endless wind, and scraggly vegetation with strange local names like snatch-it shrub and sticky snakeweed. But back in 1889, when this story starts, the town boasted three mining companies, many saloons, and brothels.
Westley Cranston, an adventurer, and journalist is in love with a former prostitute, Sookie Lacey, and he dreams of taking her away from her life as a dance girl in the Mizpah Saloon. She, however, is hoping to marry the shady, powerful and wealthy Jim Bally.
How their story plays out does affect their descendants one hundred and thirty years later, but Blake's Folly is home to other love entanglements, too, ones that are just as intriguing.
A Room in Blake's Folly isn't only a romance: it is also the story of a town's early days, its near ruin, and its evolution.
Connect with the Author on their Websites and Social media profiles
J. Arlene Culiner Facebook Page